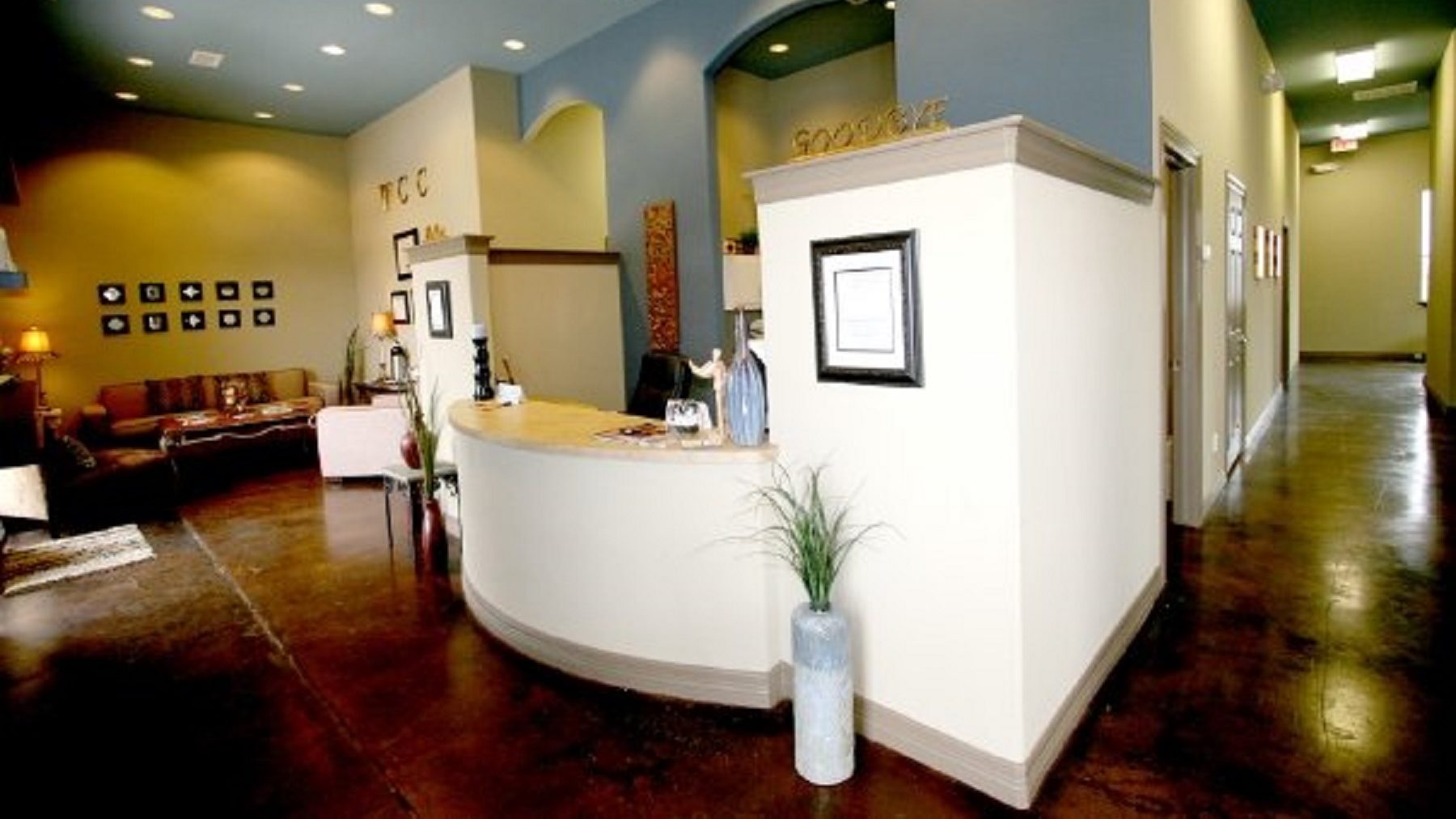 From the second you walk in, you will realize Bridwell Wellness Center is no ordinary wellness center. Our modern state-of-the-art facility offers a spa environment to make you feel relaxed and welcomed. We want our patients to feel comfortable and know that from their first visit on, they will be treated with the care and compassion you would expect from a team of professionals who really do care about each and every patient's health and well-being.

Please browse through our website to learn more about our team and our services. We also have some very useful information about chiropractic and wellness that you can incorporate into your lifestyle to immediately improve your wellness.


We Effectively Treat
Back Pain
Neck Pain
Sciatica
Herniated Discs
Headaches
Joint Issues
Auto Injuries and more!
Our technology speeds recovery time
Non-Surgical
Spinal
Decompression
Ultrasound Therapy
Electro-Muscle Stimulation
Impulse Adjusting Instrument
Custom Fit Orthotics
Great team at Ward Chiropractics! They are very friendly and professional. Very nice office that utilizes some of the latest technology. I visit regularly for adjustments and massages in support of my long-term wellness. Shelby is great with scheduling appointments and has been flexible when I've had conflicts. Drs. Ward and Bridwell are both very thorough, personable and have done a great job with my treatment. Overall, I have been very pleased and strongly recommend this team to anyone seeking excellent chiropractic care!

K M

Patient

Love Dr. Bridwell he is helpful for fibromyalgia, and Julie is highly recommended for massages. Office team is amazing and sweet.

Erica Bailon

Patient

Dr. Staci Schneider is excellent. Takes time to understand what is wrong and explains what she is going to do to fix the problem. She goes the extra mile in trying to resolve the issue. 8

Lee Hughes

Patient

Everyone here is very professional and friendly. We have seen all the Chiropractors and they are all great and very knowledgeable in their profession. The massage therapists here are also an invaluable part of care and rehab.

Jana Bennington

Patient

Dr Bridwell is very thorough in his explanation and processes as well as providing at home stretches to help. Love that I can ask questions and get answers. Staff is great about helping fit my schedule.

Lynnette Lagow

Patient

Very good place to go. Dr Staci is great !!! Every time I walk out of the door I feel better than the time before. Massages are out of this world!!! The whole office is VERY FRIENDLY!!!! They make you feel like family!!!

Cindi Eaton

Patient

The staff is amazing! They work with my schedule & my insurance. Dr. Staci & massage therapist Julie are wonderful! Dr. Staci has done many things to help me with all my problem areas instead of just adjusting my back. Julie gives a perfect massage exactly where it's needed. For any of your chiropractic, massage, or therapy needs please go to Ward Chiropractic Center!

Jessica Robles

Patient